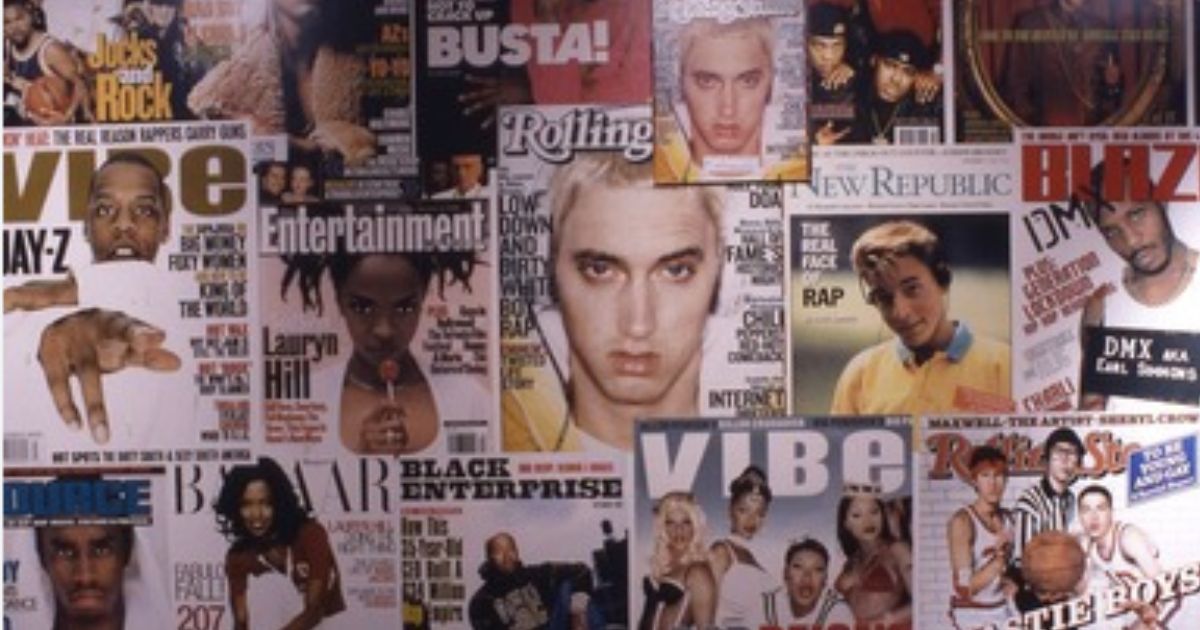 The 7 Most Essential Hip Hop Artists of the 2000-2010 Era
Author: Ruben Ayala
What's up music lovers, and especially to all the hip hop heads out there! Today we're taking a nostalgic trip back to the years 2000 through 2010, a decade that witnessed an incredible evolution in the hip hop landscape. This was when we saw the rise of new voices, the emergence of unique styles, and the defining of the modern hip hop era.
Now, it's always a tricky business to pick the 'most essential' artists from any genre, let alone hip hop. Yet, based on influence, longevity, and sheer impact on the music scene, I've rounded up the seven most essential hip hop artists from the 2000-2010 era. 
This is the third entry in a journey of Opinion Editions that look at artist(s) that have literally changed the landscape of Hip Hop music.  I have always prefaced the blogs by stating that; 1) These are my opinions alone - as an avid Hip Hop head, 2) I define essential as casually removing the listed artist would change the sound and culture of Hip Hop as we know it today and 3) Music is such a wonderful medium of expression and I would love to hear your thoughts on the list in the comments below.  With that out of the way, buckle up, and let's get this journey started.  As always, the list is in order of precedence starting at 7 and working my way to number 1!
Trap Music.  If you have kids, chances are this is what they listen to.  Chances are they have zero clue as to who coined the term, and who perfected Trap music.  Sure, we can argue all day as to who "invented" trap music, but T.I. was the first to perfect it and no one has done it better since. Tip Harris took the baton from OutKast and paved the way for an entire sub genre of music within Hip Hop and not acknowledging this would be blasphemous.  2003's "Trap Muzik" is a certified banger of a classic and what followed was seven platinum and gold albums, six top-10 hits (including two No.1's), and a movie career. T.I. was the King of the South when the South was the center of the hip-hop universe. 
T.I. "Trap Muzic" Album cover from 2003
#6 **DMX**
I honestly don't think I even need to write anything here except - R.I.P. Dogman X!
Regardless, I need to show respect and love to the OG.  The early 2000's sound in NYC belonged to the Ruff Ryders.  Nobody on this list can match the energy that DMX brought to the stage, the mic and in life.  His first two albums are certified classics and the second one went six times PLATINUM!   What made DMX so genuine was his authenticity.  In the hip hop genre, so many artists get cornered into a persona that doesn't suit them well.  DMX's realness resonated with his fan base worldwide and he is sorely missed today!
#5 **Busta Rhymes**
Although Busta debuted with Leaders of the New School in the early 90's, I attest he utilized the 90's to refine his craft and understand his place and legacy within the culture.  Besides Lil Wayne, I challenge you to find me another artist who had more features across the spectrum of Hip Hop.  Whether it was R&B, Hardcore Gangsta, or conventional lyricism, Busta was pivotal in establishing a new pace of flow and inflection that combined lyricism, storytelling and imagination.  Not to mention that during this time, he dropped 5 albums, countless mix tapes and managed his own stable of artists.  
Busta Rhymes during The 2000 Source Hip-Hop Music Awards at Pasadena Civic Auditorium in Pasadena, California, United States. (Photo by SGranitz/WireImage)
The 2000s wouldn't be complete without mentioning Marshall Mathers, aka Eminem. His raw and authentic storytelling, combined with his intricate rhyme schemes, was a game-changer. From "The Marshall Mathers LP" in 2000 to "Recovery" in 2010, Em's music resonated worldwide, making him one of the best-selling artists of the decade. His controversial yet captivating lyrics, coupled with his dynamic flow, solidified his place in the hip hop pantheon.
#3 **Lil-Wayne**
When Webster's dictionary included "Bling-Bling" in its repertoire of words I knew that Hip Hop took over pop culture.  From the first moment I heard Wayne in the late 90's I knew there was something special there.  From being a standout member of Hot Boys to his legendary "Tha Carter" series, Wayne's influence is undeniable. His mixtape game, particularly "Da Drought 3" and "No Ceilings", redefined the mixtape culture, further cementing his legacy in the hip hop industry.  Wayne had an unmatched swag within the Cash Money records click, and brought a raw energy and lyricism that was not seen or heard in Louisiana before.   I don't think anyone on this list had a stronger impact on the mixtape genre in the early 2000's like Wayne did.  His feature game and word play forced everyone in the industry to either want to work with him, or be like him.  
#2 **50 Cent** 
If you have never turned up in the club when "In Da Club" came out then I really feel sorry for you.  After surviving a near-death experience, 50's debut album "Get Rich or Die Tryin'" (2003) was a commercial success, backed by the infectious lead single "In Da Club." His gritty narratives and cool delivery, coupled with savvy marketing moves like the formation of G-Unit, made him one of the decade's most notable figures.  The great thing about 50 is that he is the American dream.  Today, he is a mogul of a TV producer, an acclaimed actor and still touring like it was 2003!
The poster for 50 Cents' hit show called Power that aired on Starz from 2014-2020 and has since spun off three separate shows. 
#1 **Kanye West** 
Kanye West aka YE aka Yeezy aka Mr. West burst onto the scene in 2004 with "The College Dropout", and hip hop hasn't been the same since. West's innovative use of soul samples and his fresh, introspective lyricism set him apart. His subsequent albums, such as "Late Registration" (2005), "Graduation" (2007), and "808s & Heartbreak" (2008), showcased his evolving artistry and genre-bending approach, making him one of the most influential figures in 21st-century hip hop.  Bottom line, when you predict in 2004 that people will just call you "Ye" in the future because you will be an Icon - that's hard!
The 2000-2010 era undeniably changed the hip hop landscape. As a matter of fact, this was the hardest list I had to compile - I cannot wait to dive into 2010-2020!  These seven artists played a significant role in that transformation, breaking boundaries, challenging norms, and leaving an indelible mark on the genre. They brought hip hop into the mainstream, influenced upcoming artists, and proved that hip hop was not just a genre but a powerful cultural movement.
This list, while not exhaustive, pays homage to those artists who, through their talent and innovation, shaped the sounds and trends of the 2000s and continue to influence the hip hop scene today. So, whether you're a hip hop aficionado or a casual listener, revisiting the work of these artists will give you a taste of an era that truly defined and revolutionized the world of hip hop.
I feel that I must note that some of the artists listed in the 90's continued to make strides and change the landscape of Hip Hop - Jay Z, Nas, OutKast and Missy Elliott to name a few.  However, I wanted to give shine to artists that were not mentioned before.  They deserve and I appreciate them for their contributions.