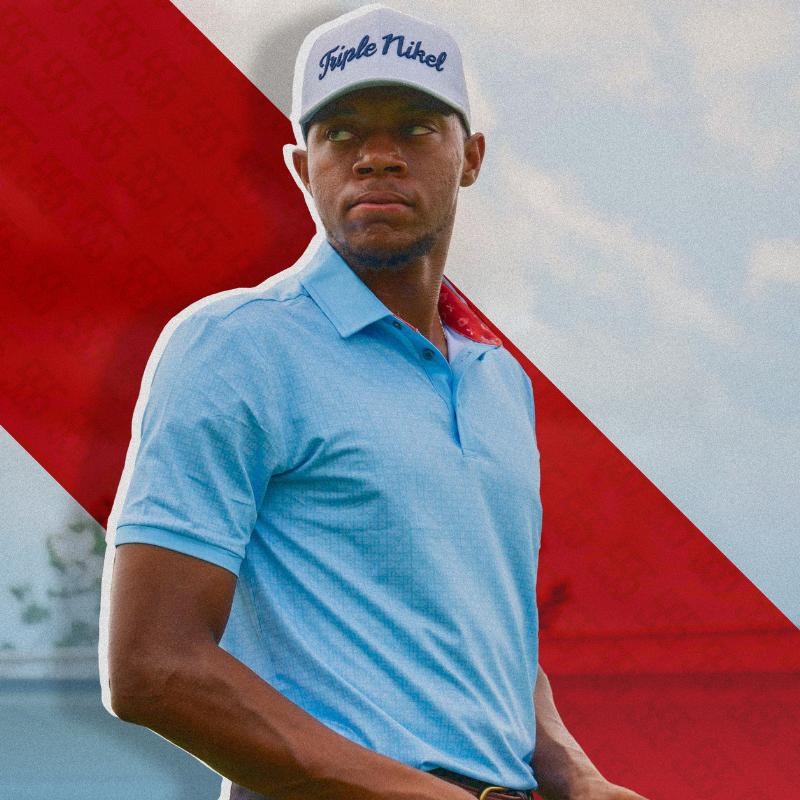 Golf is a great way to get active and connect with co-workers, veterans, and friends.
The Triple Nikel Golf Collection is a fusion of streetwear and golf. The fresh collection features high style and high quality polos and hats for men and women in addition to functionality for max performance and comfort during your next outing on the greens or day in the office.
At Triple Nikel, it's important to us that not only do we help you look good, but we also reach out and help every veteran and service member feel connected and valued.
We love the game of golf for its ability to bring service members and veterans from all backgrounds together with relaxing and healthy competition that benefits the mind and body.
Get a group of your battle buddies together or find new like-minded veterans and get out on the green!
a swing through time: the evolution of GOLF fashion
Check out our latest entry on how fashion on the fairways has changed from the early 1920's; all the way until today!
Golf Resources for Veterans and Servicemembers
Check out these opportunities specifically for veteran and service members to get connected through a shared love of golf.
Brush up on the basics
The "Golf Gospels"
Improve your game with these tips from a golf professional.